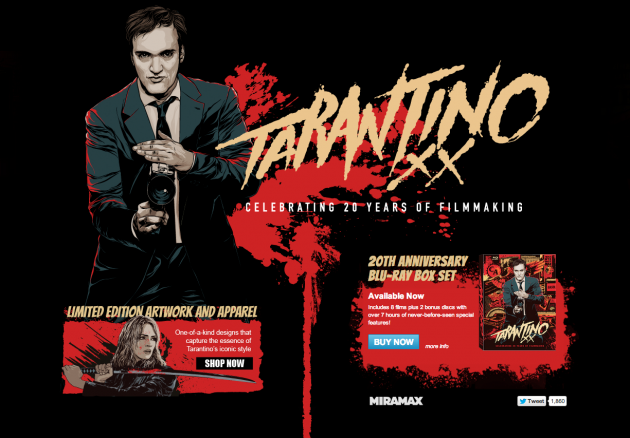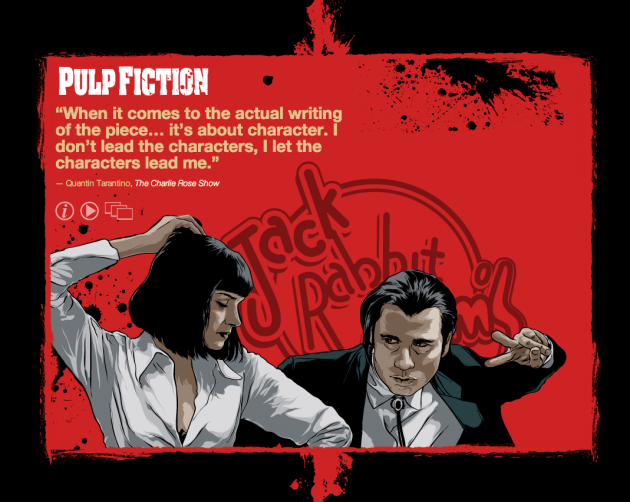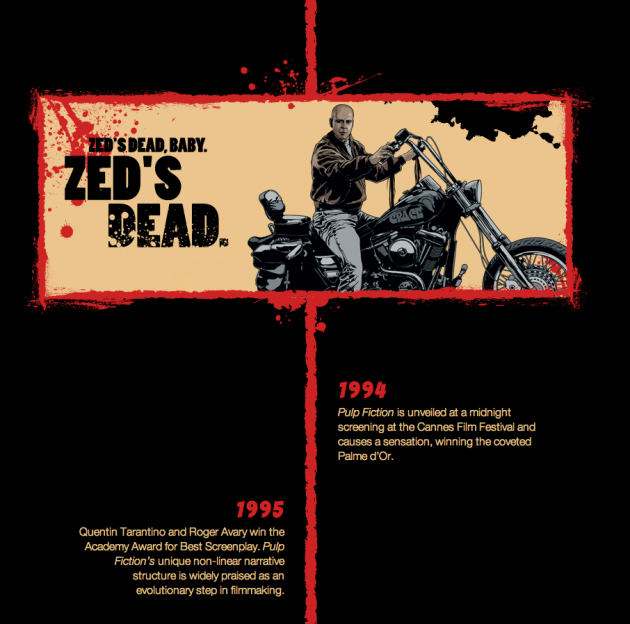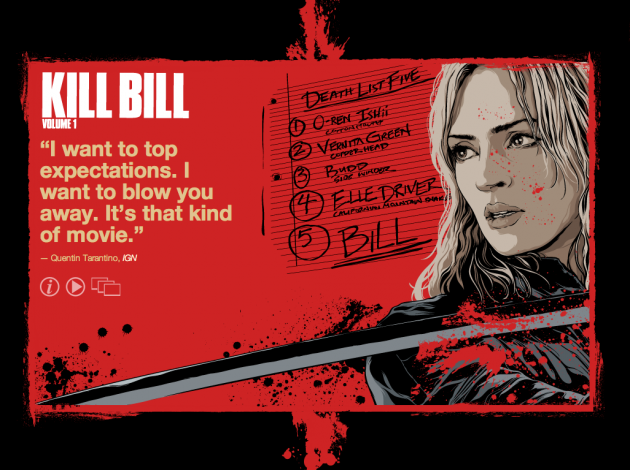 Design by Fusion Creative
To commemorate the 20th anniversary of the films Reservoir Dogs and Pulp Fiction, Miramax released a DVD set featuring eight of Quentin Tarantino's films. To promote this boxed set, as well as some limited screenings of Reservoir Dogs and Pulp Fiction, Miramax commissioned a mini-site.
This site used the bold, comic-book-style artwork used for the boxed set and sought to tell the story of Quentin Tarantino through timeline tidbits and panels featuring all eight films in the boxed set. To add visual interest, many of the panels were animated. Miramax's website was already built in WordPress, and because this mini-site was part of the main website, it also had to be integrated into their existing WordPress build.
Miramax was able to edit all content on the Tarantino site, from the timeline items to the promotional panels at the top of the site. Each animated panel featuring a film was also editable, featuring a quote about the film, and some multimedia items — slideshows of stills from the films, or trailers, or both.