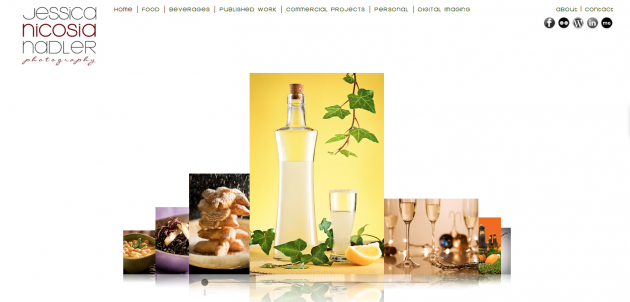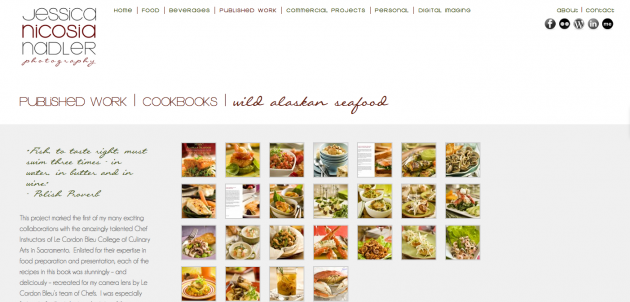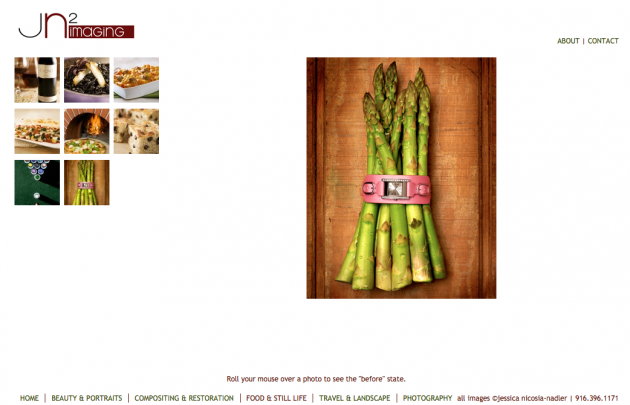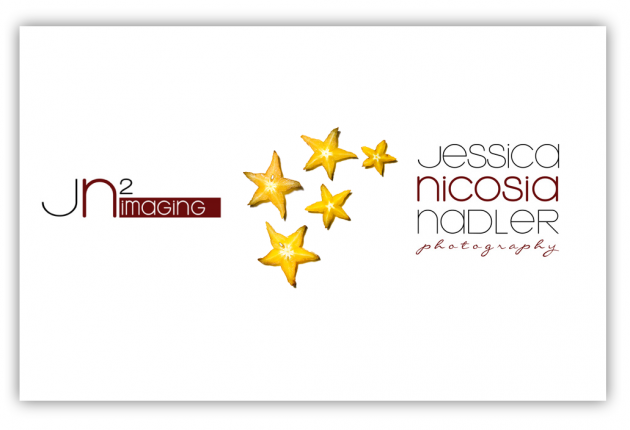 Design by Jessica Nicosia Nadler
Jessica's original portfolio site was built in Flash, and she wanted a brand new design that not only got her out of using a Flash site, but also was a site she could manage herself. WordPress was chosen as a platform so Jessica could update her photo galleries easily.
There are two sides to Jessica's site: her photography and her digital imaging portfolio, which includes retouching and other digital photo manipulation. She wanted a distinct look for both showcases.
The site features several galleries, a front page Apple-style "cover flow" showcase on the photography side, and before-and-after rollovers for the digital imaging portfolio.